International Laboratory of Microphysiological Systems at the conference 2020 - International Conference on Research inLife-Sciences & Healthcare (ICRLSH)
On December 11-12, 2020, employees of the International Laboratory of Microphysiological Systems made a presentation at the conference 2020 – International Conference on Research in Life-Sciences & Healthcare (ICRLSH), London, UK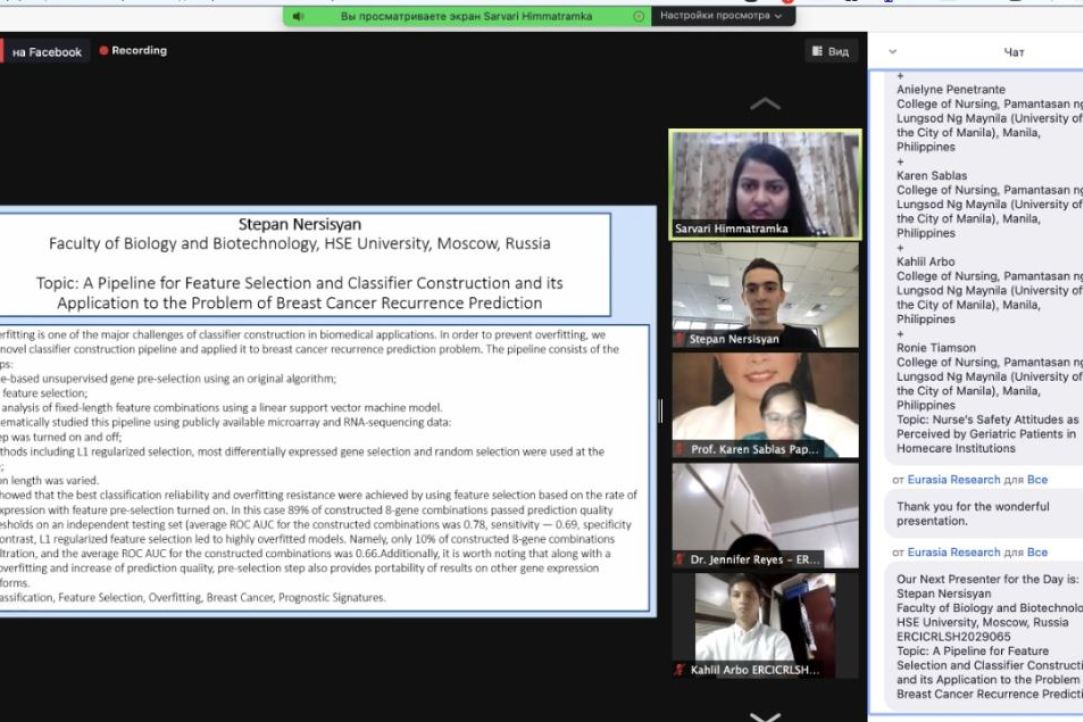 On December 11-12, 2020, a conference was held in London, UK 2020 – International Conference on Research in Life-Sciences & Healthcare (ICRLSH), Organizing Association: Healthcare and Biological Sciences Research Association (HBSRA).
A report   «Hypoxia-induced changes of miRNA and mRNA expression in HT-29 cells» was made by employees International Laboratory of Microphysiological Systems,  Diana Maltseva and  Stepan Nersisyan.
Hypoxia contributes to various pathophysiological processes including cancer progression and metastasis development. Molecular mechanism of response to hypoxia may include recruiting specific miRNAs in order to regulate expressions of their target genes. Some miRNAs were found to be altered by hypoxia in many cells, however differential expression of miRNAs and their targetome generally depends on hypoxia induction mechanism and cell type. In this work we studied the effect of hypoxia on transcriptome and miRNome of human colorectal adenocarcinoma cell line HT-29. Treatment of HT-29 cells with cobalt (II) chloride for 24 hours was used to model hypoxic microenvironment. The integrated sequencing of miRNAs and mRNAs allowed to identify differentially expressed of them. The enrichment analysis of miRNA target genes were carried out to identify key players involved in response to hypoxia. Sixteen human miRNAs were found to be differentially expressed, six of them (hsa-miR-18a-5p, hsamiR-22-3p, hsa-miR-27a-5p, hsa-miR-182-5p, hsa-miR-215-5p, hsa-miR-425-5p) had statistically significant fraction of target genes with opposite change direction. We also constructed a hypoxia-induced regulatory network based on interactions of aberrantly expressed transcription factors and miRNAs. Analysis of the network revealed HIF-1, p65, c-Myc and EGR1 as hub transcription factors regulating the majority of differentially expressed miRNAs.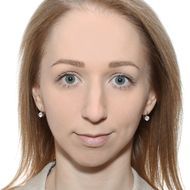 Diana Maltseva
Laboratory Head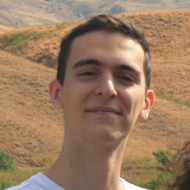 Stepan Nersisyan
International Laboratory of Microphysiological Systems: Junior Research Fellow