Established in 2020, the Laboratory of Molecular Physiology studies the role of microRNA isoforms in the pathogenesis of intestinal diseases and develops new therapeutic approaches to intestinal condition treatment using microRNA isoforms. We collaborate with the National Medical Research Radiological Center, the Shemyakin–Ovchinnikov Institute of Bioorganic Chemistry of the Russian Academy of Sciences, and University Medical Center Hamburg-Eppendorf.
The Laboratory was created to further priority areas of scientific research of the Faculty of Biology and Biotechnology in the field of molecular physiology, which are urgently needed for the development of a modern high-tech methods of diagnostics, prevention, and monitoring of treatment of various diseases in the transition to personalized medicine.
News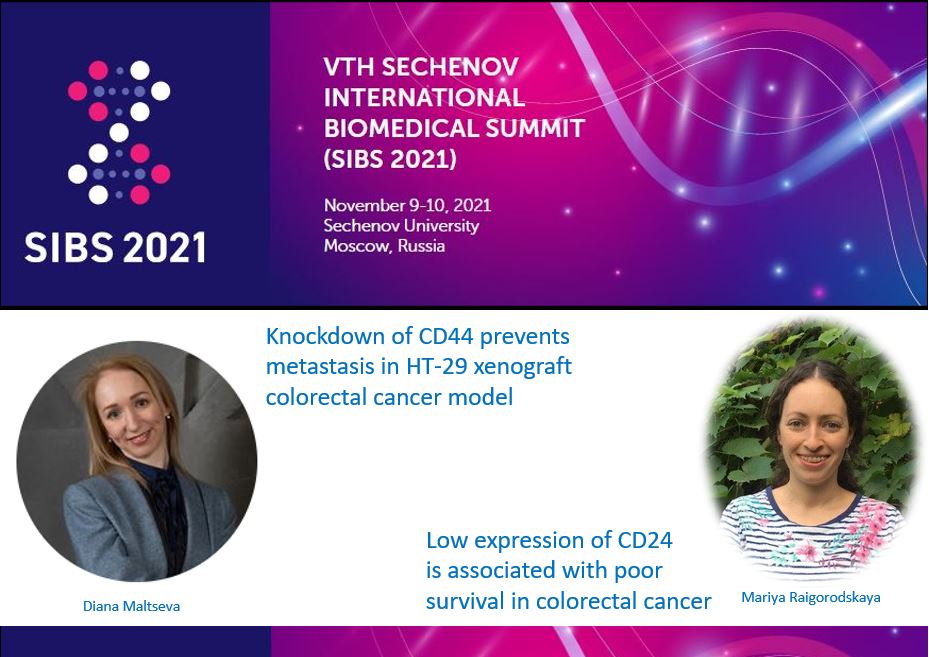 The 5th Sechenov International Biomedical Summit (SIBS - 2021) was held on November 9-10, 2021 at FSAU VO Sechenov Russian Ministry of Health (Sechenov University). It is one of the most authoritative forums in the country in the field of advanced bioengineering, regenerative and personalized medicine.