Members of the International Laboratory of Microphysiological Systems Took Part in SIBS-2021
The 5th Sechenov International Biomedical Summit (SIBS - 2021) was held on November 9-10, 2021 at FSAU VO Sechenov Russian Ministry of Health (Sechenov University). It is one of the most authoritative forums in the country in the field of advanced bioengineering, regenerative and personalized medicine.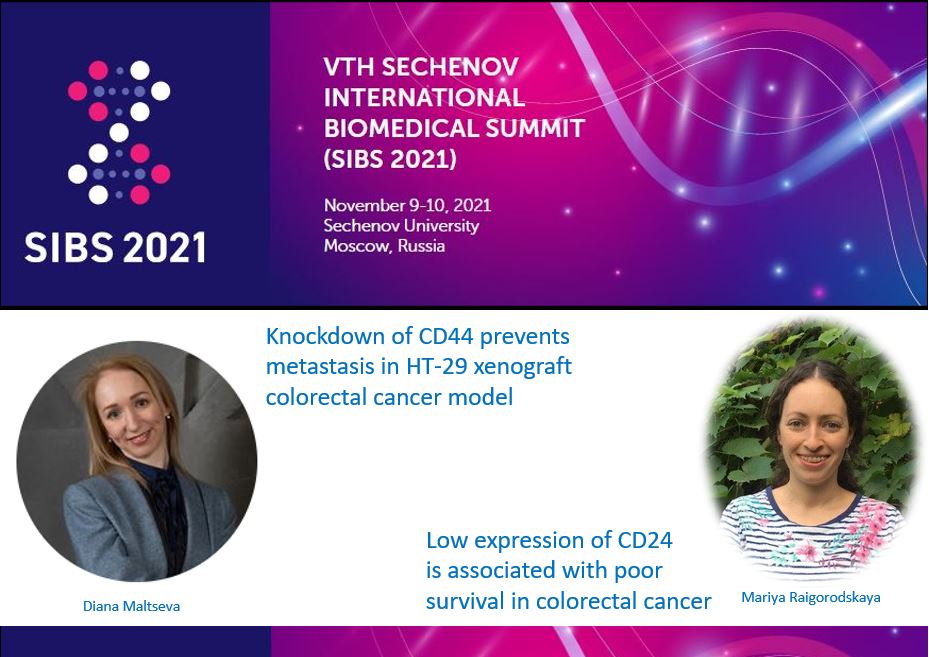 The event took place in one of the largest Russian medical university for the fifth year in a row. Participants included leading specialists from Russia, the Netherlands, Switzerland, China, Great Britain, Israel, the USA, Australia, Iran, Italy, Sweden, India, Germany, France and many other countries.
Members of the International Laboratory of Microphysiological Systems of the Faculty of Biology and Biotechnology presented the following research:
Diana Maltseva, Head of the Laboratory of Microphysiological Systems, presented her report 'CD44 knockdown prevents metastasis in scid mice with xenografted HT-29 colorectal cancer cells';
Maria Raigorodskaya participated with a paper 'Low CD24 expression associated with low survival in colorectal cancer'